Good heavens!

This page contains details about major plot points of the Amateur Surgeon series. Continue reading only if you're okay with reading spoilers.
Amateur Surgeon 4



Developer

Burke & Best

Publisher

Adult Swim

Platforms

iOS
Android

Release Date

Dec 1, 2016

Genre

Simulation
Amateur Surgeon 4: Re-Generations (also called Surgeon 4) is the fourth installment of the Amateur Surgeon franchise. It is a freemium mobile device exclusive and is the first game in the series developed by Burke & Best and published by Adult Swim Games. It is considered a simulation game. This is the first game in the series developed by a different company. It contains remastered versions of the previous games' surgeries, along with polished graphics and gameplay.
Currently, the game has been removed from the app store. The re-generator is also rendered useless in the game's current state.
The game follows the adventure of Dr. Ignacious Bleed's clone, Dr. Ignacious Bleed II. Accompanied by a mysterious voice over an intercom, Ignacious goes on a surgical quest to find the origins of his past, rescuing several zany patients on the way. The game also contains surgeries from the past three games, which Ignacious gains access to after he repairs the Memotron.
Besides the main storyline which follows Ignacious, there are two extra storylines. One features Ignacious's clumsy colleague Dr. Rashid "Rash" Scratch, who's given the task of fixing "glitched" patients the Re-Generator's dysfunctional computer has produced. The other storyline acts as the epilogue, where Ignacious and Alan Probe run into supernatural phenomena during their vacation at a lakeside cabin.
Gameplay
Edit
The game contains elements of strategy, with levels requiring tools to be used in certain ways in order to progress the surgery; from putting together a rib cage like a jigsaw puzzle to zapping vampire bats with a car battery. With each successful surgery, the player can acquire coins and bleed diamonds. Coins can be used to upgrade tools, while bleed diamonds are required to "re-generate" partners. Partners are a special mechanic in the game, for they can grant the player a huge advantage in certain scenarios. Certain partners can only be obtained during certain events, usually held during special holidays such as Easter and Christmas.
Game Modes
Edit
The game has two special modes incorporated into the various storylines. After completing prior surgeries, they can be replayed with two different modes unlocked: Sudden Death and Partner Special. Sudden Death requires the player to perform flawlessly without any mistakes, while Partner Special requires a specific partner. There is also the Field Hospital, a special survival-type mode where the player must operate on a number of patients consecutively.
Main Characters
Edit
Reception
Edit
As of now, the game has received an overall rating of 4.5 out of 5 from the Google Play Store, while receiving a 4.8 out of 5 from the App Store (iOS). It has overall positive reception, with minor negative criticism towards the IAP (especially the Blood Bank deal).
Soundtrack
Edit
The game contains various short music clips which loop. You can listen to them here.
Ambience Tracks
Edit
| Name | Song |
| --- | --- |
| Main Menu | |
| Underground | |
| Hospital | |
| Urban | |
| Domestic | |
| Jungle | |
| Circus | |
Surgery Tracks
Edit
| Name | Song |
| --- | --- |
| Intro Theme | |
| Useful HQ | |
| Downtown | |
| Ragtime | |
| Rainforest | |
| Carnival | |
| Hubris | |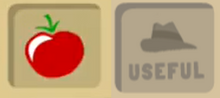 The logo on the Re-Generator's computer used to be a bright red tomato, but has since been changed into Hubris's iconic "USEFUL" logo.
Surgeon 4's main intro theme has had a total of two remixes. One is a slower, dubstep beat of the main theme. The other was made for the Pocket Mortys crossover, which incorporated sound clips from the game.
The game contains almost every surgery from the main three Amateur Surgeon games, including the side story known as Circus Freak-Out. Not everyone has made it into the game, sadly. Those currently excluded are Napoleon Trotterski, Boris Power, and the bonus patients from Amateur Surgeon 3 besides Karl Puccino (though his surgery from that game is absent).
External Links
Edit
Trailers
Edit
Community content is available under
CC-BY-SA
unless otherwise noted.